Assalamualaikum :D
Tinggal lagi 10 hari untuk mengade-ngade di rumah, sedih :'(
Ikut plan, i'll be going there on Friday ( 20 May 2011 ) & daftar 22hb.
Ayah akan hantar, and balik on Saturday since Ahad adalah hari persekolahan bagi negeri2 pantai Timur, my younger sis & bro will be sitting for their mid year exam so they need daddy to send & fetch them to & from school :'(
Me? Daftar on Ahad tu, will be going with my aunt, maybe.

Tak maybe dah kot, agak PASTI. Hoho.
Tolong la sedih untuk saya. Kihkih.


Ape lagi khabar berita yang patut diberitahu ye? Haha. Bajet glamour semua orang nak tau.
Eh, for sure lah. Agaga.
So, bile dah duk sane, kat Puncak Alam itu, kemungkinan blog ini tak terupdate kot,
memandangkan Sarah belum memiliki seketul lappy, (
daddy,nakkkk!
)
Ade senior cakap, kat apartment, disediakan
LAN
so kene bawak sendiri punye
WIRE LAN
.
Err, ape maksudnye?
Boleh tak seorang pakar tolong terangkan for me?
:D
WLAN tu wifi ke?
Kalo same, bolehle Sarah meng-update blog dan meng-online facebook sesekali menggunakan C6 yang tak seberapa nih. Kihkih.
*
bukan gune untuk cari info belajar, bertuah bebeno la
*
Tapi kan, tapi tapi tapi, kalau taip post gune fon nih, dye tak bagi 'enter' so post akan jadi bagai sebuah karangan yang tak berperenggan langsung :(
Kenapa begitu ya?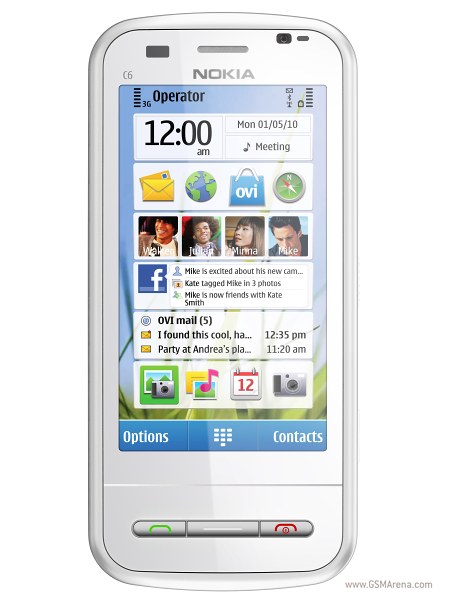 Ini baru look like mine, tapi Sarah punye dah calar balar bagai dah pakai 4 tahun!
Thanks daddy for this
,
first time dapat present sempena exam, dapat 3 hari lepas result. Hihi.
Agak kekok menggunakan nokia coz sebelum ni sangat setia dengan SE!
From K300i to W910i to K610i, rindu SE-SE tersebut :(
[
Memang tak secanggih Satio or BB or else but still, like them :D
]
By the way, sape bukak google? Comel lah google hari ni. Haha.